"J-Music LAB 2016 in Taipei" broadcast via international TV channel WAKUWAKU JAPAN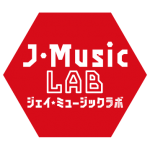 Recording Industry Association of Japan (RIAJ) announces the broadcast of the live showcase event, "J-Music LAB 2016 in Taipei" via the international TV channel, "WAKUWAKU JAPAN".  The program highlighting live performances of Japanese music artists will go on air in Singapore, Indonesia and Myanmar on May 1.
"J-Music LAB 2016 in Taipei", hosted and sponsored by RIAJ, was held on January 16 and 17, 2016 at Legacy Taipei on Huashan 1914 Creative Park in Taipei, Taiwan.
At the two day event, 8 Japanese music artists, TAKUYA, NENEZ, Tomomi Asuka, Tsukasa Mogamigawa, Hanae, Miliyah, Hanako Oku and Psycho le Cému performed live for enthusiastic local audiences.
Broadcast schedule
Date: May 1 (Sun)
Indonesia 11:00 PM – 1:00 AM
Myanmar 10:30 PM – 12:30 AM
Singapore 11:00 PM – 1:00 AM
Overview of "J-Music LAB 2016 in Taipei"
Dates: January 16 & 17, 2016
Venue: Legacy Taipei on Huashan 1914 Creative Park (live music showcase)
Hosted by: Recording Industry Association of Japan (RIAJ)
Co-hosts: PROMIC, WAKUWKAU JAPAN Corp.
Contents: Live music showcase of Japanese artists
Performing artists: TAKUYA, Tomomi Asuka, NENEZ, Tsukasa Mogamigawa, Hanae, Miliyah, Hanako Oku and Psycho le Cému
Links
Indonesia (language-Bahasa Indonesia)
Indonesia (language-Japanese)
Singapore (language-English)
Singapore (language-Japanese)
Myanmar (language-English)