AI: Concert reports from J-Music LAB Ambassadors
A Japanese female singer AI performed her concert at Nippon Budokan on November 1. Our J-Music LAB Ambassadors, Yu-Chau Chen and Tsai Jung Liu, attended it and wrote the reports below!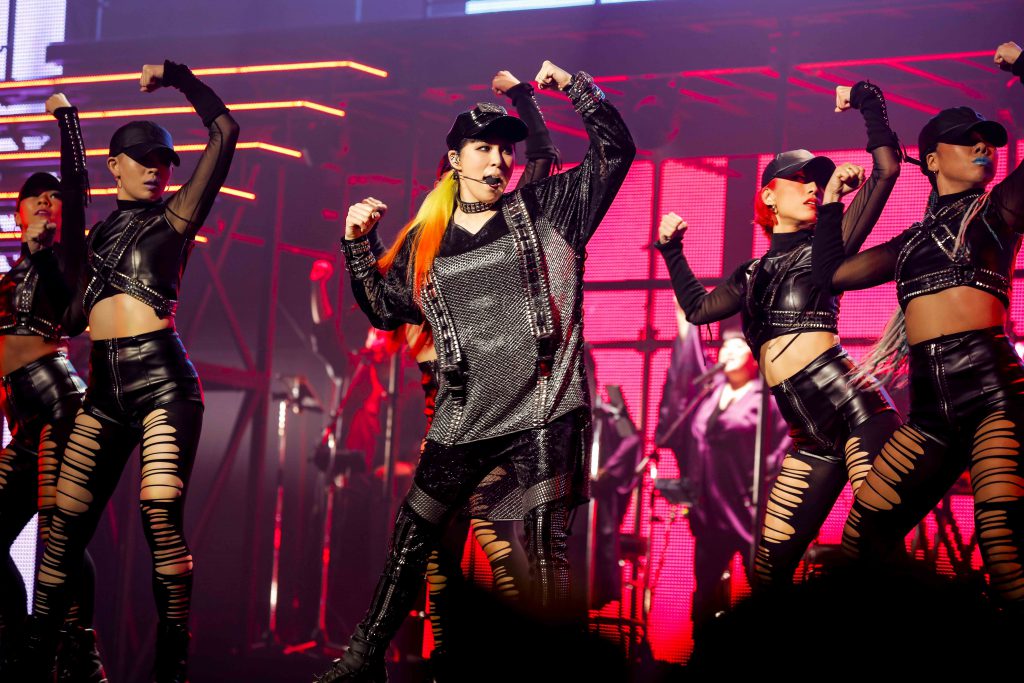 Yu-Chau Chen from Taiwan
AI is well-known throughout Japan; however, in Taiwan, this is not the case. An easy search on the internet with "AI" will oftenly give back results on either "artificial intelligence (ai)" or "Otsuka Ai". Another search on KKbox, a well-known music download device in Taiwan, comes back with her page having only 1000 fans. Compared to other artists in the music market, her music is possibly only known to a few Taiwanese people. An example of a famous Japanese artist in Taiwan would be Ayumi Hamasaki, who has 32000 fans on KKbox. A recent popular boyband among youths in Japan, Sandaime J Soul Brothers, only has 5900 fans on KKbox whereas May J. has 11000 fans.
All these numbers indicate the popularity of a Japanese artist in Taiwan is more connected to how much he/she is exposed to the general public in Taiwan. Those born in the 50s are more influenced by enka, due to the Japan colonization era and the Taiwanese versions of many Japanese enka songs. Another heavy influence by the Japanese music industry was in the 90s, where Japanese dramas were hugely watched by a mass of Taiwanese people daily. This had such a huge influence that until this day, if you play music from that time to any Taiwanese born then, they would more or less know the tune/melody. After 2000, the music industry started to get more diverse as K-Pop started to get stronger and J-Pop started to decline terribly at the rise of Girls' Generation, TVXQ!, and similar K-Pop bands appeared. Due to K-Pop and western music, recognition of Japanese music artists either remained from those who were popular in the early 2000s or those who appear often on Japanese variety shows broadcast in Taiwan.
As mentioned previously, Taiwanese people are familiar with Japanese music and are accepting of all kinds of music from Japan, including visual kei, idol groups, rock, etc. But, with the popularity of K-Pop and western music and the stability of Chinese music, there is currently not much room for exposure of Japanese music. The only time it is reached to a broader audience is when it is connected to a hit Jdrama, movie, anime or when it is often brought up during the Japanese variety shows. In Taiwan, there are music channels specifically catered towards popular music and at specific times, towards Asian music (namely, Japanese and Korean music) but these tend to reach a smaller population.
Similar to people in Taiwan, I prefer listening to western music and Chinese music more than K-Pop or J-Pop. On Japanese music, I tend to listen to songs from my favorite movie, anime, drama or songs that were introduced on the variety shows. I only knew about AI after I came to Japan and that was due to the theme song for Big Hero 6. After that, the song she sung for Coca-Cola (Happiness) often appeared during commercial time and it was catchy enough that I started to notice her and remembered her for these two songs. Similarly, I think Taiwanese people will like her songs and her personality if only more exposure was made in Taiwan. This means either exposure through variety shows (only a selected few are broadcast in Taiwan) or having her songs in one of the commercials/movies shown in Taiwan.
AI has an amazing voice and an even better personality, which all comes off during the live concert. This may be the reason for the high percentage of families and children seen that night at the concert. Her respect and dedication towards the fans, staff and her music make the concert like an enjoyable at home music party. Many of the children in the audience were dancing to her songs and fans were left happy at the end of the concert. Her ability to make people laugh and cry at the concert is probably one of her strengths and charms. In this sense, it would be a good idea to have her sing and perform at some music events in Taiwan.
A higher exposure of her and her character in Taiwan may be able to separate her from other artists around the world. If based on her music solely, recognition of her as the artist may be very low due to the fact that the songs are in another language and that her music is very close to other American soul music. Even though her songs may attract those interested in similar music genres, if given the choice, the fans would probably choose those from the western countries. I personally don't think there would be a hard time in getting people in Taiwan to accept her music as it is mainstream yet not too J-Pop at the same time and that the same marketing methods used in Japan would work in Taiwan. A problem currently would be the exposure of her name and the separation from other Japanese names that have the same pronunciation.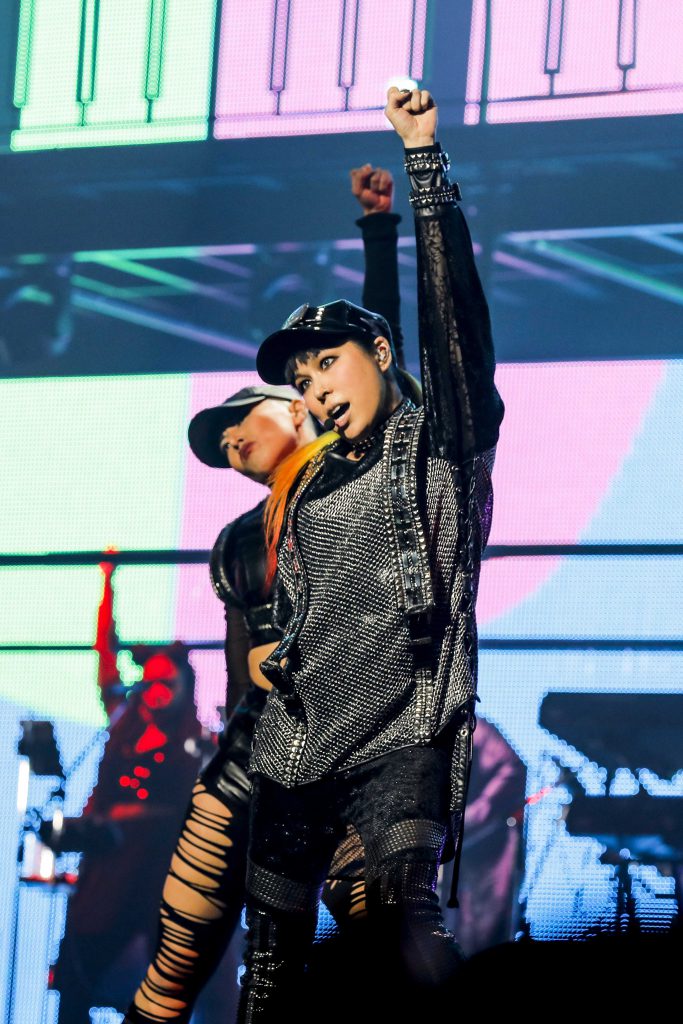 Tsai Jung Liu from Taiwan
AI、THE BEST TOUR、
這是我在日本聽的第一場演唱會、記得從車站走到武道館的路上、隨著距離越來越接近、人潮也愈來愈聚集、我的心情也隨著興奮起來。
拿到票後、和朋友一起順利找到位子準備這場音樂之旅。整個過程都非常順利、讓有些晚到的我大大鬆了一口氣。
演唱會開始了!絢麗的燈光效果、震撼的音效、當然還有AI宏亮醉人的歌聲、讓我整場演唱會雖然不明白歌詞含義、卻還是非常融入氣氛、high到不行。
印象很深刻的是大家在等待、期待安可曲的時候情不自禁地合唱著AI的著名曲目—ハピネス的副歌。那時候真的有一股說不出的感動在我心裡澎湃洶湧著、讓本來對此曲並不熟悉的我也跟著大家哼了起來。最後AI演唱了明天才要發行的新歌、為這場演唱會劃下一個開心完美的句點。
這是我在日本聽的第一場演唱會、我是抱著滿滿的期待參加的、而必須說它完全沒讓我失望!!
雖然本來不熟AI這個在日本應該是家喻戶曉的歌手、但聽完The best tour後到現在腦海裡都還迴盪著整個武道館整齊的合唱聲 lalala~lala~
真的真的發自內心地愛上AI的歌了哪、我真的很開心也覺得自己超幸運能有這個機會認識這個歌手、而且還是透過一個如此難忘的經驗愛上他的音樂。如果還有機會我一定會想再參與這類的活動並介紹給朋友知道。