PassCode: Concert reports from J-Music LAB Ambassadors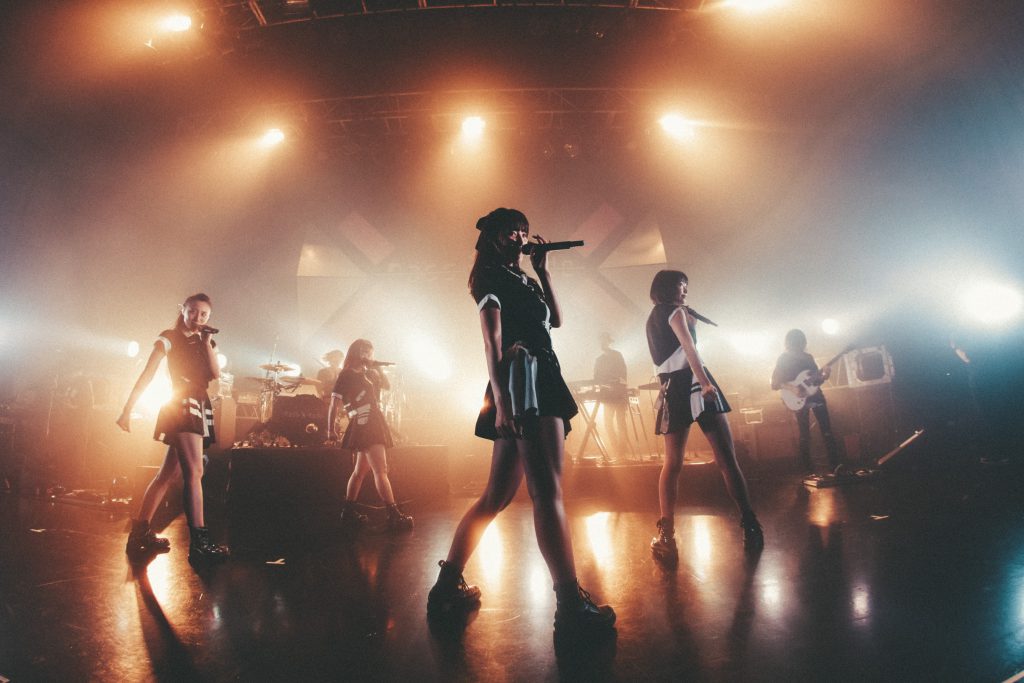 PassCode, an unique Japanese idol group mixed of the loud rock and idol genre, had a live gig "PassCode MISS UNLIMITED TOUR 2016 FINAL" at Shinkiba STUDIO COAST on Dec. 28.
2 J-Music LAB Ambassadors joined this concert and wrote reports, which are available both in English and Bahasa Indonesia!
---
English:
Just before the end of the year, PassCode had an amazing show for all their fans at Studio Coast in Shinkiba, the perfect present to end 2016. I have to admit that I was very curious to see PassCode live, honestly speaking, I had never heard of them before and my only reference was a small video they did to promote the MISS UNLIMITED Tour 2016. On the video, they looked very vibrant and the music was something I haven't heard before, so I have to admit I didn't really knew what to expect.
Something that I really enjoyed was to see all the fans full of excitement, getting their light sticks ready, practicing their steps to dance and support PassCode and more importantly, some girls that were there also to see PassCode. It might sound weird for those who haven't attended to many idol concerts, but it is very common to have a lot of men in the audiences and not so many girls, so it was really refreshing to see that PassCode was attracting also some female fans. It should be no surprise, as Passcode is an idol group very new in the scene, formed in 2014. The group, formed in Osaka has aimed to create a new musical style, that combines hard rock, chiptune and even dupstek, as well as to develop unique image that has helped them to stand out from the rest of the idol groups.
Their opening act, "Miss Unlimited" is the perfect example of the authentic and exceptional style, as it starts with a chiptune tune, which reminds us of the games of the 8 bit era, with the powerful screams of metal and the joyfulness of Japanese Pop. It is impressive how the members of the band are able to shout with the same strength and power of any metal band you have ever heard before, I wasn't expecting it. The song was accompanied by green and white lase illumination which made us feel as if we were inside of a videogame or travelling across the information highway, as a scene of the movie "The Matrix."
One of the most impressive things of PassCode live show is how they just don't stop the beat. Many bands take a few minutes to do short MCs between songs, but PassCode doesn't take a break on the stage and enthusiastically continues with the next song, keeping a strong enthusiastic mood among the audience. As soon as "Miss Unlimited" ended the opening tunes of "Toxic" began to fill the Studio Coast, followed up by other songs like "Nextage," and "Gekidō Puroguresshibu" [Turbulent Progressive], among many others. The whole show can be described as riding a roller coaster, with a strong and exciting beginning, and taking us to a smoother and easy going mood with songs such as "Orenji" [Orange], "Asuterisuku" [Asterisk] and closing the show with "From here". Not a single moment the crowd stopped cheering and dancing, enjoying until the last minute. Still, the show didn't ended there, as PassCode treat us with a surprise of not one, but two encores, with three of their greatest hits: "Ninja Bomber," "Seize the Day" and "Link".
Without a doubt, PassCode is an act that all the idol fans that are looking for something new should not miss, their members Minami Nao, Takashima Kaede, Imada Yuna, and Ogami Hinako are not the typical cute idol that you always find. They are not only good looking, they have an amazing unique style, they are very charming on the stage and more importantly, they care about their audience. They were always aware of making sure that everyone at the show had an amazing time during their concert, and I am sure, as I saw the crowds cheering and dancing that this was the best present for ending the year that we could get.
Bahasa Indonesia:
Grup idol PassCode mengadakan live tur terakhir tahun 2016 pada tanggal 28 Desember di Shin Kiba.
PassCode adalah grup idol yang terdiri dari 4 perempuan dengan tema EDM.
PassCode MISS UNLIMITED Tour 2016 dibuka dengan lagu mereka yang terbaru berjudul miss unlimited. Jujur saya sangat terkejut karena selain musik mereka yang sangat keren
dengan campuran idol,heavy metal, rock dan dance music, mereka dapat berinteraksi dengan penonton dengan sangat baik.
saya mengilustrasikan konser mereka kali ini seperti api phoenix.
berbeda dengan konser lain yang memilah lagu mereka dengan baik satu persatu,pada konser kali ini mereka membawa lagu mereka sebagai satu kesatuan.
mereka bernyanyi nonstop secara terus menerus dengan tanpa hampir ada jeda antara satu lagu dengan lagu yg lain.
Konsep mereka ini membuat para penonton sangat berapi api tiada henti selayaknya api phoenix yang tidak pernah mati.
Mereka mengakhiri lagu mereka dengan lagu yang sedikit mellow "from here" dan mengucapkan salam perpisahan.
Tetapi, penonton yang masih ingin mendengarkan konser mereka serentak berseru-seru "encore" dan PassCode menjawab permintaan mereka dengan membawa 2 lagu "Ninja bomber"
dan "seize the day". walaupun telah membawa total 19 lagu pada saat itu, para penonton masih juga tidak puas dan berseru-seru "encore" sekali lagi,Setelah mengucapkan terima kasih
dan menjelaskan asal mula mereka sebagai PassCode per personil member mereka membawakan lagu terakhir mereka yang berjudul "link".
Selaen EDM yang menjadi tema grup PassCode ini. lagu mereka benar benar bervariasi dari yang sedikit mellow sampai yang keras sampai heavy metal, sangat cocok untuk orang yang ingin mendengarkan
musik jenius baru atau bagi mereka yang suka berbagai jenis musik